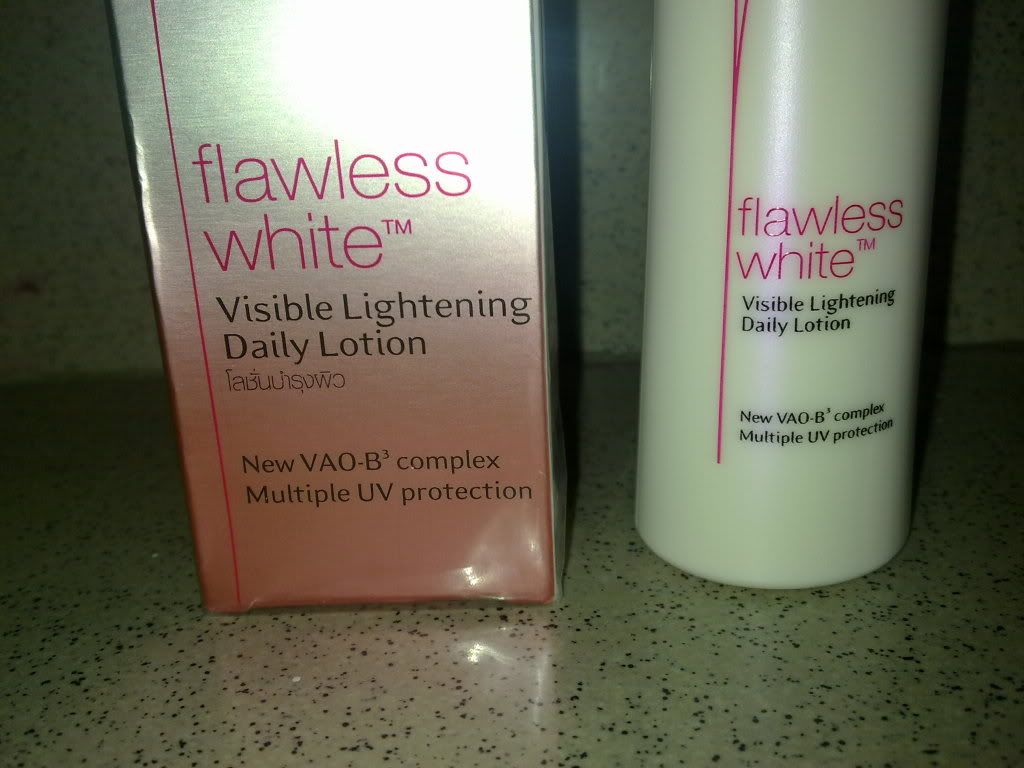 -Its liquid but doesn't give you that sticky feeling.
-no white cast unlike the cream
-easily absorbed by the skin
-nice to use as make up base (If your skin is dry like mine)
-makes my skin soft and smooth
-no allergies or irritation occurred while I was using this for a week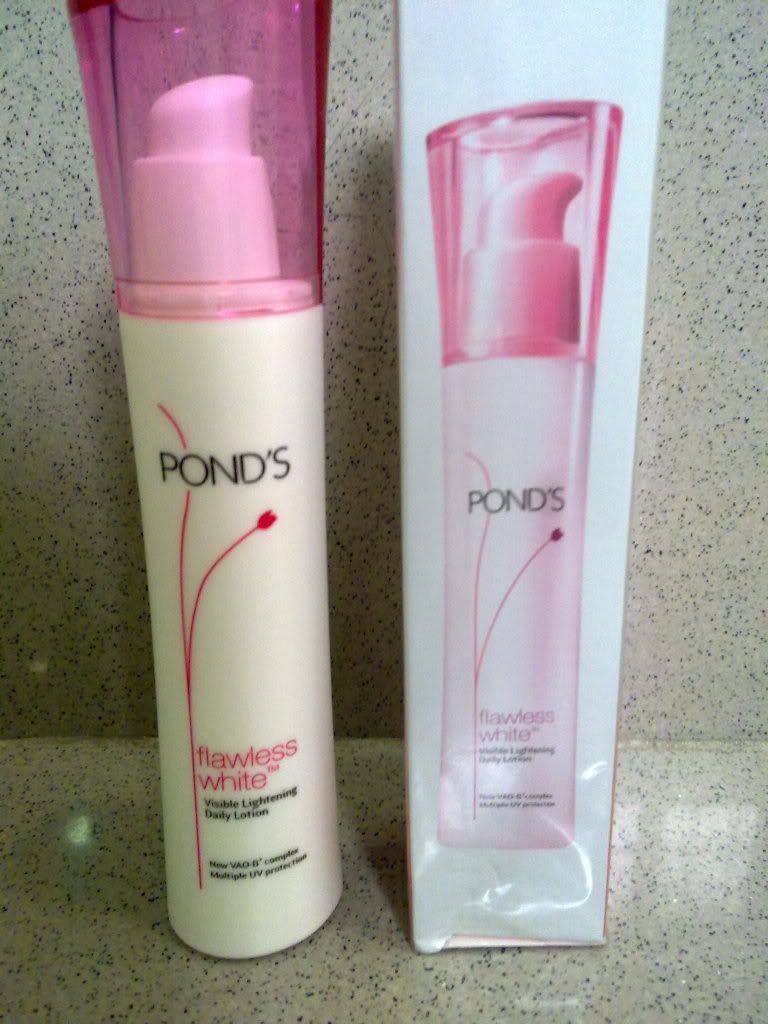 I love the packaging. No more dipping, unlike the cream
It disappears when blended.
Compared to Ponds Flawless white Cream: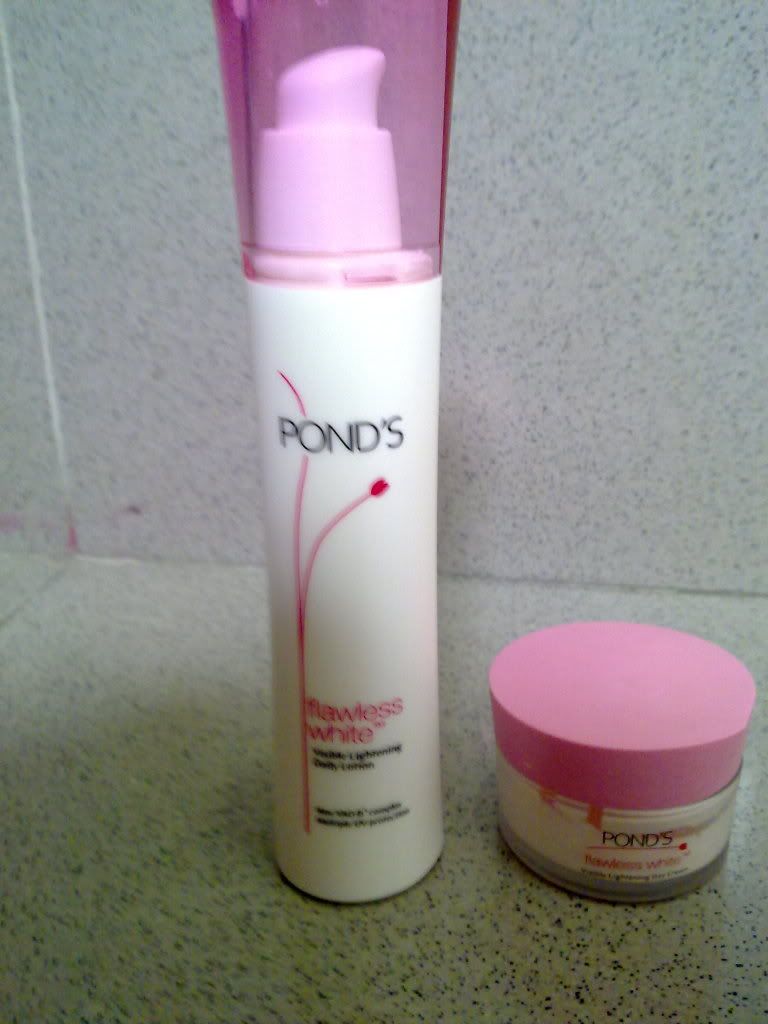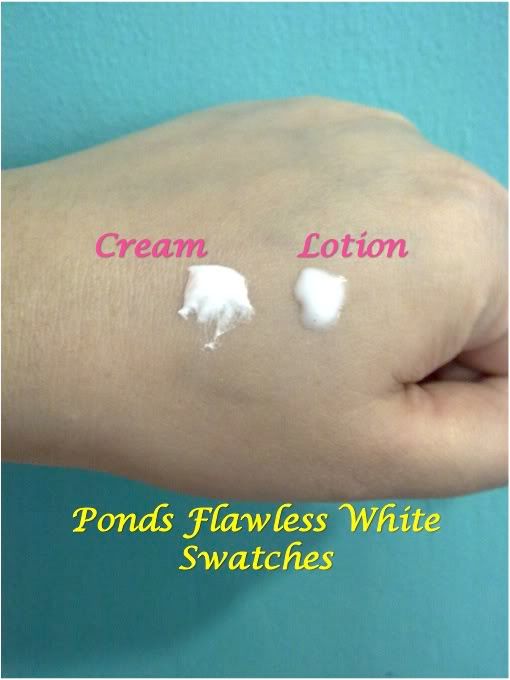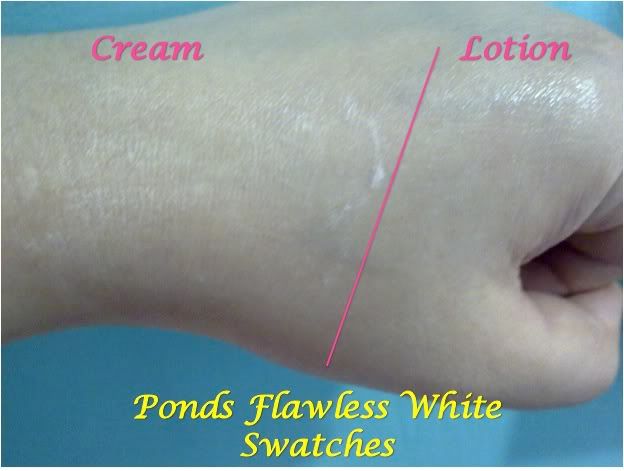 See the difference? Ponds flawless white cream turns into matte, thus leaving your face with a white cast, while the lotion on the other hand disappears after blending.
Since my skin is usually dry, I prefer using the lotion. And, the pump gives it an added plus!